It's Monday, so we're posting some more maps.
Skywatch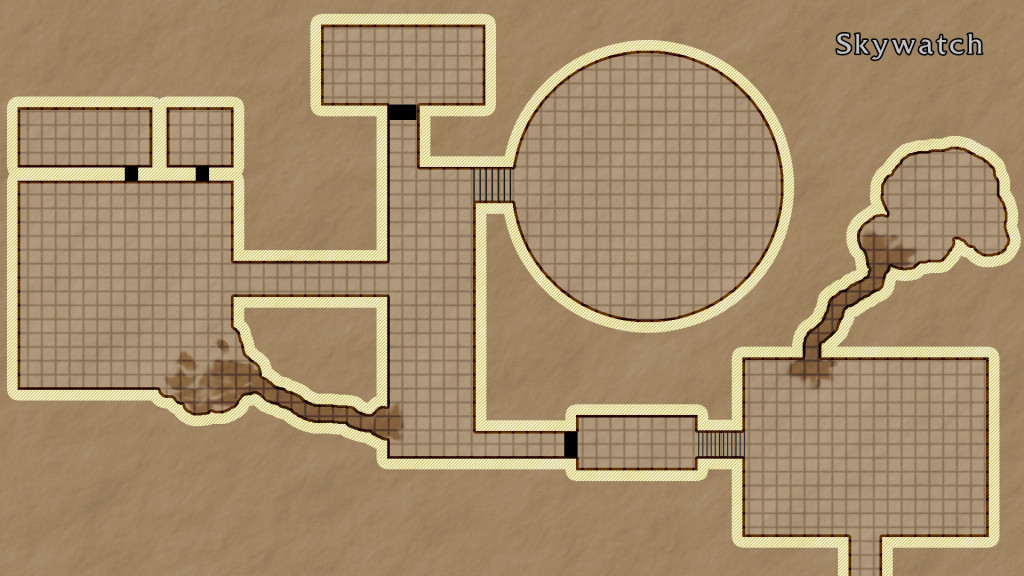 The Skywatch was once the crown jewel of astronomical study. Located near the crest of Mt. Shimo, it had an incredible vantage point for scholars to observe and study the stars.
But that all changed when it was invaded two years ago. The Doufuku are a cult of demon worshipers that took over the isolated observatory and turned it into their lair. What happened to the scholars is a mystery, as are the cultists' motives for taking over the many astronomy tools and instruments.
What dark cosmic secrets are the brooding Doufuku after? Pack some cold weather gear and hit the slopes towards Skywatch!
Don't forget to check out the previous map Mondays!